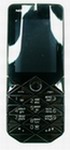 Mobile library: Reviews
Walking on the edge: review of GSM-phone Nokia 7500 Prism
During its development, Nokia has been noticeable for the adventurous experiments in design of different solutions. Moreover the ingenious Finnish designers have always managed to create devices with a design, that leaves other manufactures far behind.
Table of contents:




It is interesting, that almost all Nokia's phones can boast great originality, as well as unique style inherent in all generations of phones. That's why it is always interesting to keep up with this evolving original brand.

Today we are again going to make sure, that Nokia has no habit of repetition and is ready to enjoy us with new fresh ideas. To support our viewpoint we are to check out Nokia7500. This phone has as many advantages as a prism has planes. Very soon we'll see our usual attitude towards design and style of mobile device change under the beauty of numerous edges of the Prism. But we'd like to mention, that in spite of obviously stylish design, our guest has very attractive price. But we shouldn't hurry; let's look at it following our common plan.

Sales Package

Nokia 7500 comes in the market in a small box designed in the same style as the phone. Holding the handset in your hands, you feel the magic of the Prism.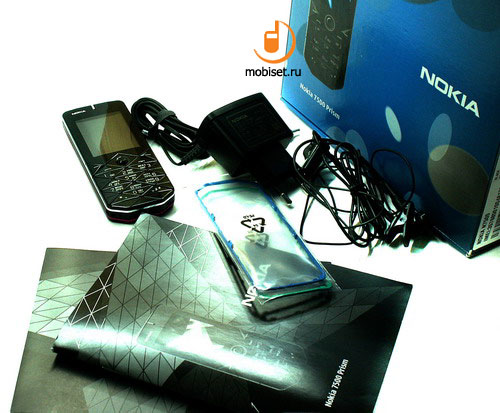 As to the box, it contains:




Nokia 7500 Prism;


Charger (AC-3E);


Stereo headset (HS-47);


Battery (BL-4B);


Leather wrist strap;


2 bands;


Brief user guide;


User guide;


512MB microSD memory card.


In general, the sales package has nothing special.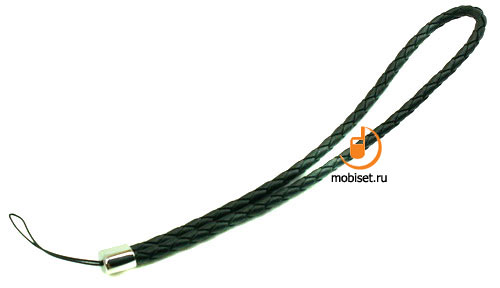 To begin with, we'd like to mention the high-quality wicker strap made of the genuine leather. It perfectly matches the unique phone design. Besides, to vary its appearance, the manufacturer provides it with changeable plastic bands. They, as we later learn, locate round the edge of the phone.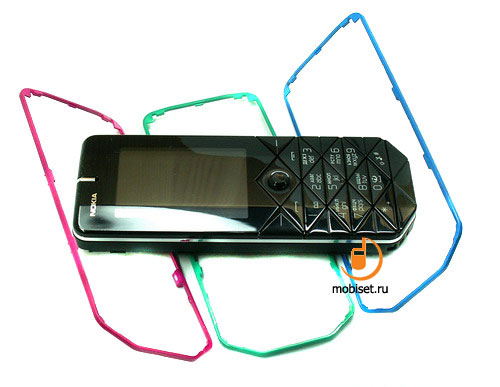 Originally Nokia 7500 has a blue band. You are enabled to substitute it with the bands of two colours (pink and green) from the package. The solution seems to be nice, but these colours can't match everyone's taste. The lack of a cable to synchronize the handset with PC is not a trouble at all, as the common miniUSB port allows you to do it, after purchasing a necessary cable. The latter doesn't cost you too much.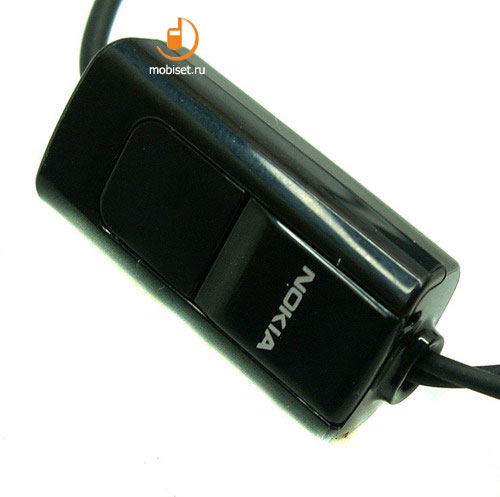 The HS-47 headset is standard to the phones of this price. It can provide a user with a quality sounding. Moreover it looks rather good.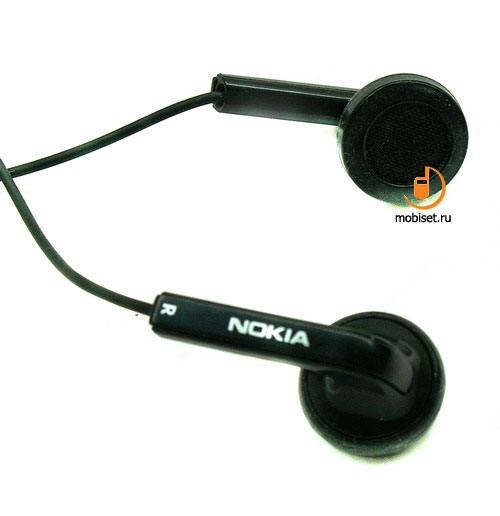 It is all for the scrutinized accessories; let's move on to the device, main character of our review. It is time to Nokia 7500 Prism to come to light.

Appearance. Design

The nickname of Nokia 7500 perfectly reflects the main concept of the phone design. The device doesn't of course look like the geometric figure. On the contrary we have the classical candybar phone. But the unique details put everything back.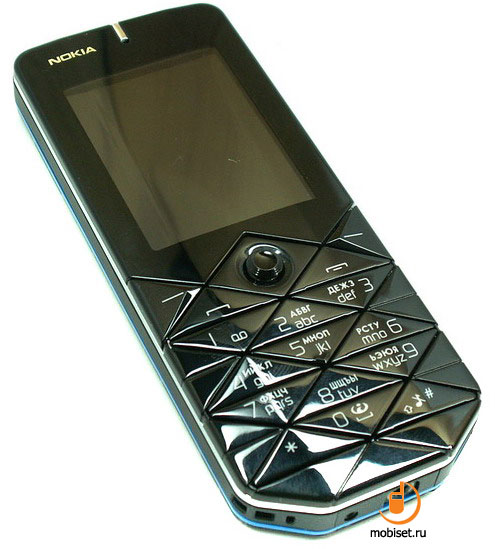 The spicy of the design is in the unique furnishing. The main emphasis is given to the cut edges and innumerous triangles (a equilateral triangle is a plane of a prism), which are not only as a design trick, but also a part of the construction.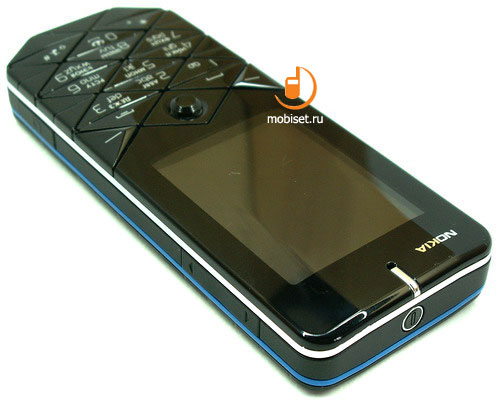 This solution looks new and interesting. Nobody would have a carriage to accuse it of trite style and ordinary appearance. The phone looks superd saying that its user don't like to be conspicuous.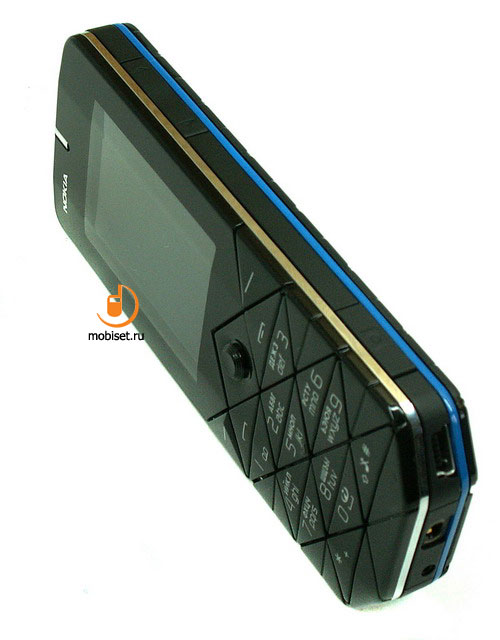 The built quality and the used plastic are worth to be praised. The fascias fit firmly, the elements have no squeaks and creaks; there are no doubts in its solidity. The casing consists of three parts: the front and back fascias are attached to the solid plastic frame in the middle.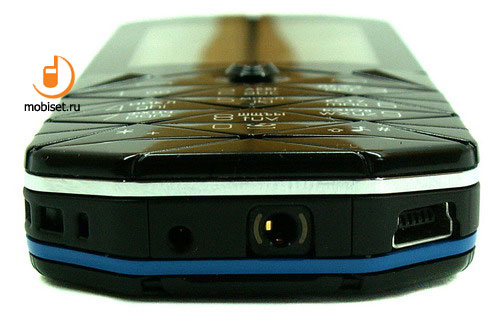 The phone feels very handy due to the moderate dimensions and light weight.





Someone can even not to notice these mere 83g.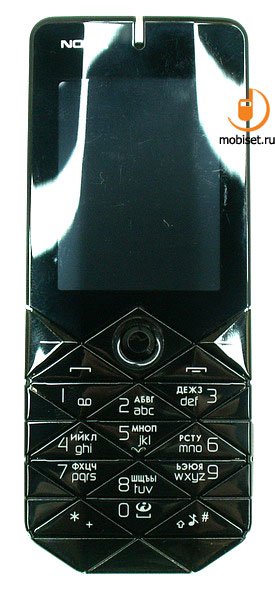 The front fascia is noticeable first of all for its bottom part. It is very place, where numerous triangles locate. Some of them don't move, as they are just only reliefs.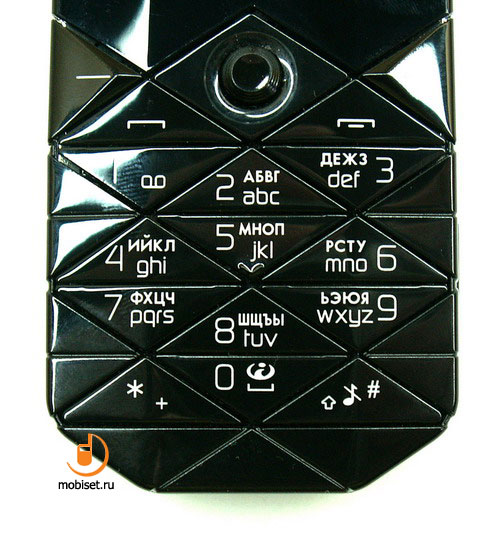 The other facets combine a spicy keypad with triangle buttons. The latter locate closely without jutting out. The small travel distance a little bit annoying. However, you can get used to these peculiarities without difficulties.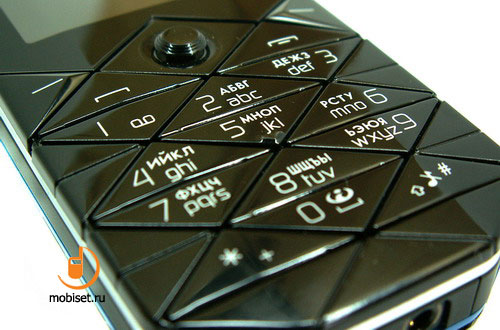 Of course, we can't say that the keypad has perfect ergonomics, but "uncomfortable" is also too much to it.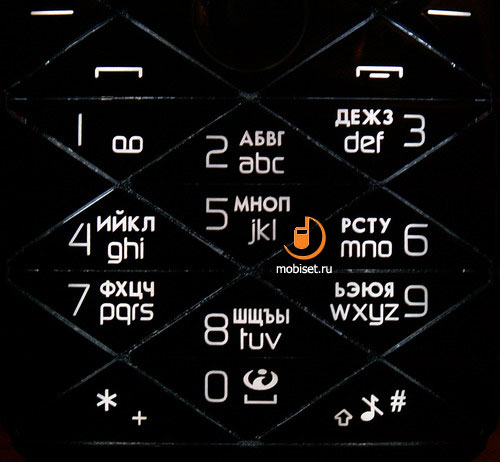 The keypad has an even white backlit clearly visible in the darkness. The navi pad consists as usual of receive/reject call buttons, as well as two soft-buttons located not under the screen, but on the edges of the front panel.





The joystick is not big. It is tough and has small travel distance, that's way you need some skill and time to get used to it. The joystick has a white system indicator blinking when missed calls or incoming messages.





Above the keypad you see a display, which doesn't jut out, as the whole front panel except the keypad is covered with the protecting class.

Under the display you can find a small logo of the manufacturer and a speaker carefully covered with a decorative strap.

As the whole front fascia including the keypad is made of glassy plastic, so you have to be ready to see heaps of inevitable fingerprints on your phone. If you look carefully at the front panel, you see that it has two facets running through the display as well as the keypad. This faceted surface is clearly visible on the photo.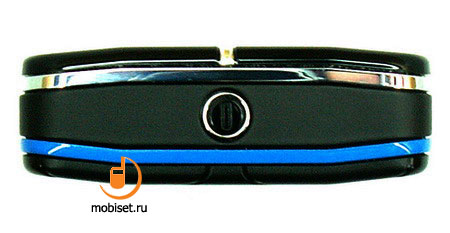 The left edge is free from any elements; the right one houses only a two-fold volume control and a camera shortcut button.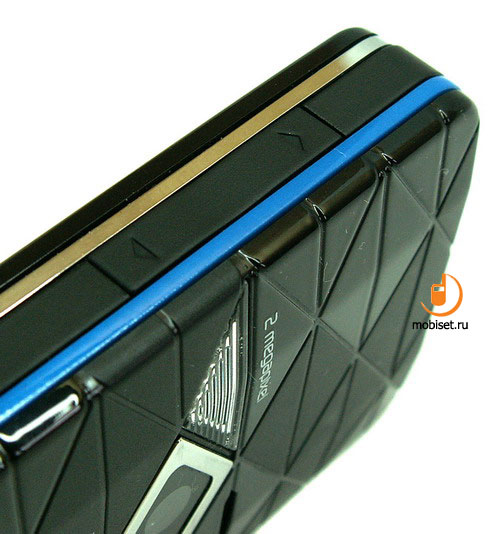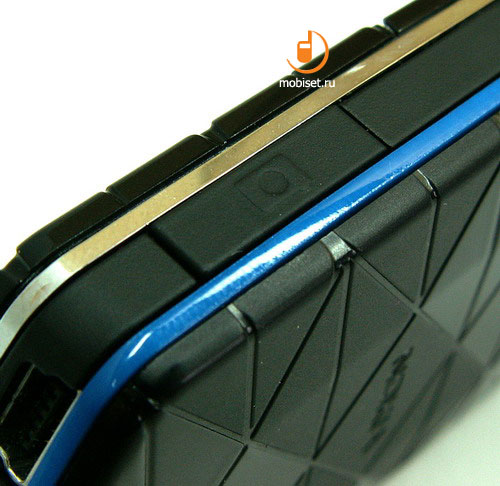 The whole casing is rimed by two decorative bands; the metalized one can't be changed. As to the second one, you can easily subsidize it with any from the sales package.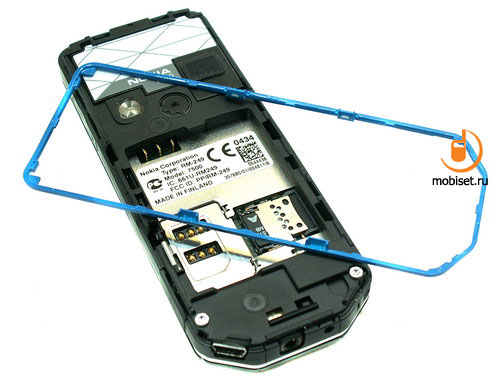 To change the band you have to take off the rare fascia and carefully put on the chosen one.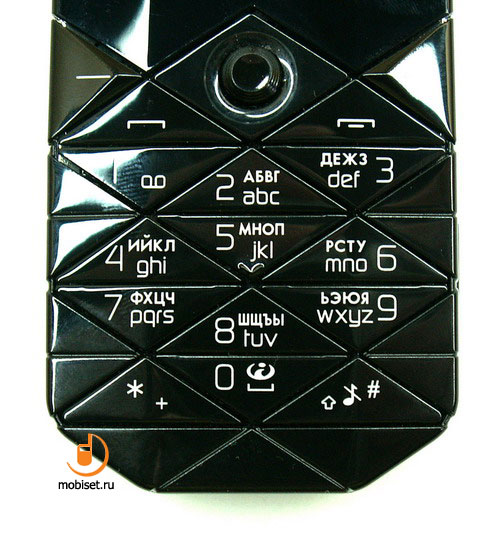 On the top end you can notice only the power button, which traditionally is in charge of quick profile change.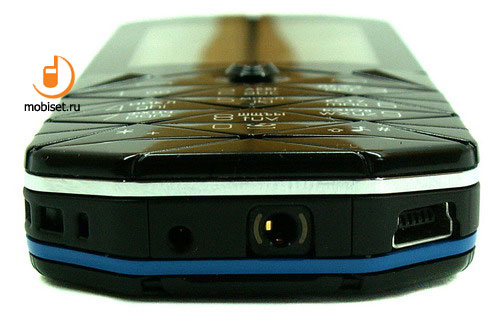 As to the bottom end, it houses the strap hole.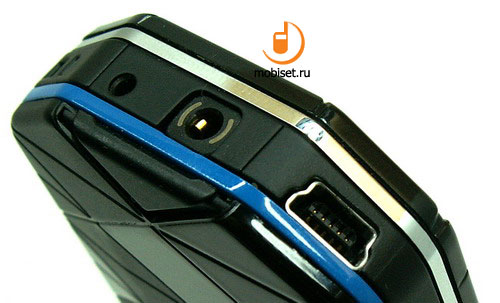 Here you can also find loudspeaker hole, charger slot, audio jack and miniUSB socket.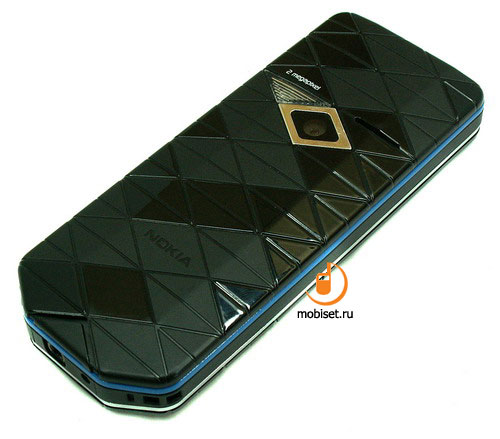 After turning the device, we see glassy and matted facets adorned the rare panel.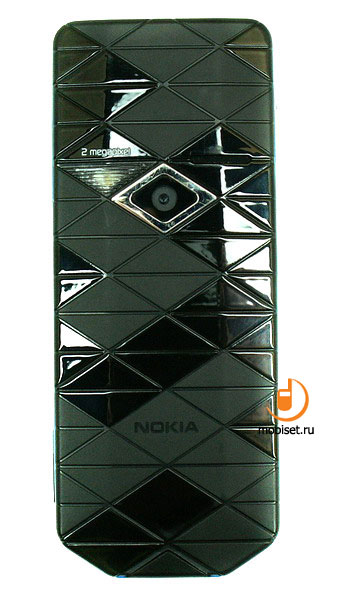 The metalized rim around the viewfinder, as well as window of the diode flash is also made of facets.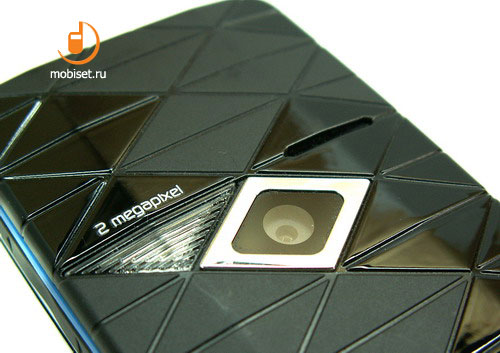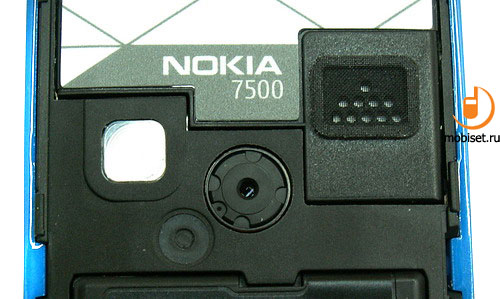 Near the elements of the digital camera we managed to find a hardly visible hole hiding the system polyphonic loudspeaker.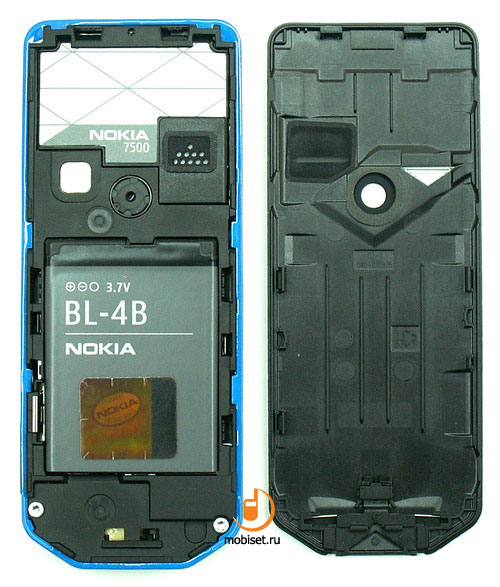 To get access to the battery you need to remove the whole rare panel. The latter is attached to the body of the phone with the help of a latch in the bottom and numerous clips located around the edge. Of course, you fail to remove it speedily, however, the fastening is very reliable.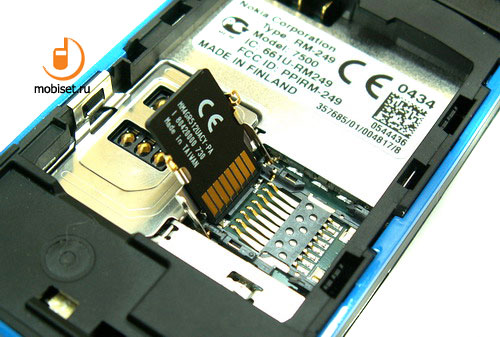 Under the battery you see a SIM-card slot as well as the microSD memory card slot.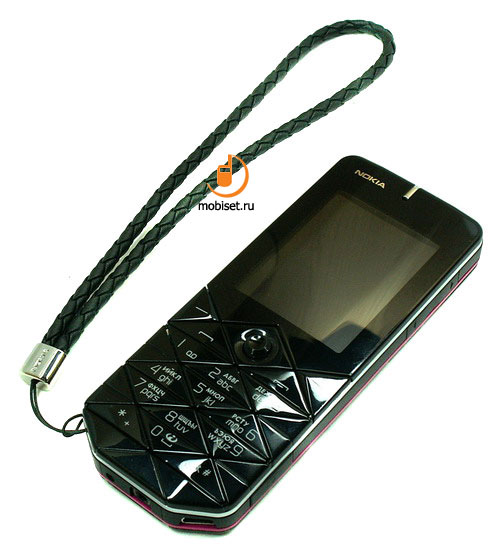 Well, dear friends, that's it for the appearance of our guest. To say the truth, something has changed a little in our attitude towards the mobile phone design. But, you've always felt the same after you look closely at any Nokia's device. So let's learn what hides under the glamour appearance of the phone.

Functional and communicational features

It is always a pleasure, to know, that apart from the unique design, you've got a highly functional device. However, it is unclear sometimes, why the most stylish handset can't boast good platform. But to be honest, the manufacturers wouldn't like to make their solutions compete with each other within one line. If you keen on stylish design, you'll get it, but instead you have to sacrifice the functionality and vice versa.

But we'd like to assure you, that Nokia 7500 doesn't match any of these two groups. We can surely name it highly functional finery.

To begin with, after the first switching on, the device gives at your disposal about 35Mb of the phone memory, which can be used as you wish. Besides, you should keep in mind, that the handset is equipped with the microSD memory card slot allowing to use cards up to 2Gb. As the slot locates right under the battery, we have to say "goodbye" to the hot swap.

To sync the handset with the PC you use the USB connection. The manufacturer claims it can support USB 2.0. In reality, the data transfer speed amounts to 600-650 Kb/s. We have already mentioned, that miniUSB socket is also used to wire the sync cable. When wired to the PC, the battery doesn't charge, still you can pick one of three available types of connection: USB Mass Storage, PC Suite (Nokia Mode) or modem mode. When the device is used as the data collector, only the microSD memory card is available.

Nokia 7500 supports EDR-enabled Bluetooth version 2.0 , as well as rather big amount of profiles. They are as follows:




Dial-Up Networking Profile;


Generic Access Profile;


Generic Object Exchange Profile;


Object Push Profile;


Serial Port Profile;


Handsfree Profile;


Headset Profile;


Synchronization Profile;


Basic Image Profile;


File Transfer Profile;


HID (host) Profile;


Stereo Advanced Audio Distribution Profile;


Advanced Audio/Video Remote Conference Profile.


A2DP.


The Bluetooth works well; there is nothing to add to it.

We'd also like to share our positive impression of the Prism display. The latter is really very good. The TFT matrix with 320x240pixels resolution is capable to show up to 16mln colours. However the diagonal is not large – just 2 inches. That's why the picture looks perfect. It has even outlines, bright colours and no grains. The colour rendering is also on the high level, the view angles seem to be maximum. In the sunlight the display does well, as the colour stay almost unchangeable, the picture is clearly visible.

The on-board loudspeaker sounds loudly enough an incoming call not to be missed. But unfortunately, when the maximum loudness, you hear some wheezes. The vibration is well sensitive, even when the phone is hidden deeply in the bag.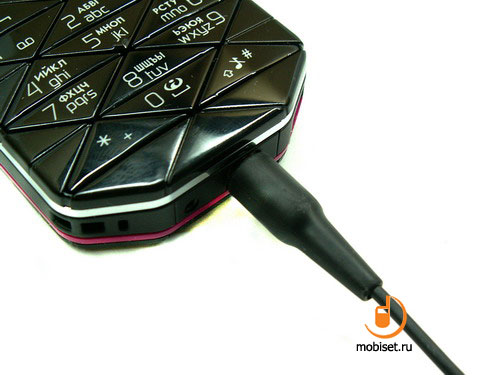 The headset from the package doesn't offer high-quality sound that is way if you are going to use Nokia 7500 as a MP3-player, we recommend you to purchase the 3.5mm adapter and wire any headphones you like most. There is another choice – to use the Nokia accessories. In this case you don't need an adapter at all.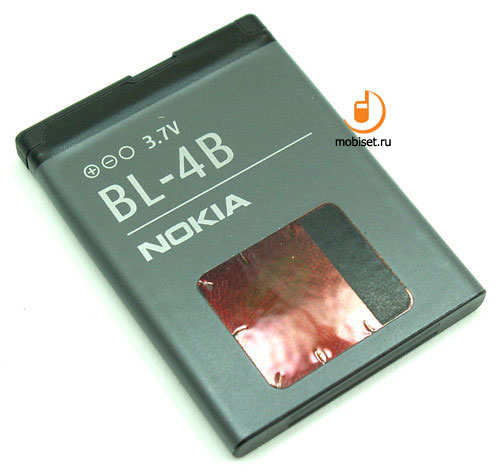 Nokia 7500 Prism utilizes a 700mAh Li-Ion battery Bl-48. The manufacturer claims it can keep the device running up to 289 hours in the standby mode and provide 2.8 hours of talk time. Practically, being used intensively the device is capable to work 2 days. If you manage to speak only, the battery lasts up to 3 and 3.5 days.

The phone is capable to walk in the cellular networks of the following types: GSM 850, GSM 900, GSM 1800, GSM 1900. The work with GPRS ñlass 10 (4down + 2up, 5max) and EDGE is also provided.

Camera

The budget models like Nokia 7500 haven't usually utilized an expensive module of the digital camera. Our guest can boast only the 2-mpix CMOS censor.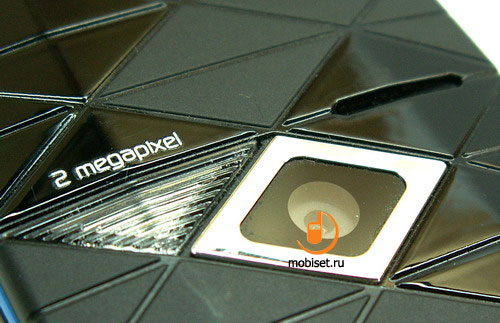 The available setting of the camera are as follows:




Image quality: high, normal, low;


Image size: 1600õ1200, 1280x1024, 1280x960, 800x600, 640x480, 320x240, 160x120;


Video clip length: maximum, by default.


Video clip quality: high, normal, base;


Video resolution: 176õ144, 128õ96..


Image view time: without, 3c, 5c, 10c, without limits. .


White balance: auto, daylight, tungsten, fluorescent.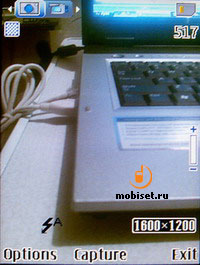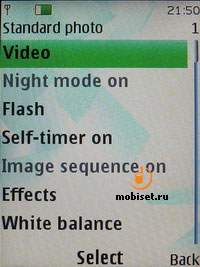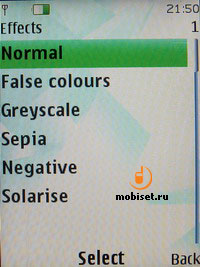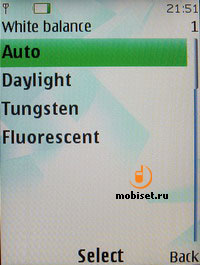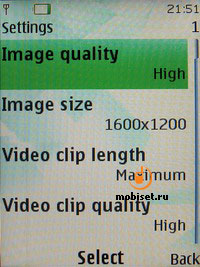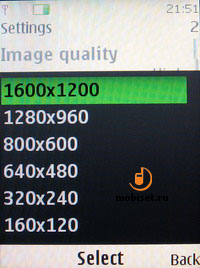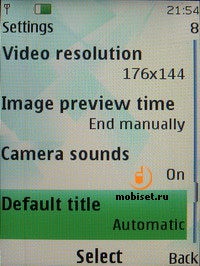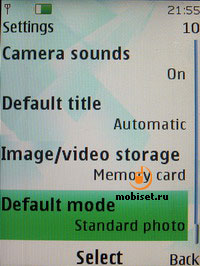 Besides, you can switch on the camera sound, chose one of the standard effects (normal, false colour, grayscale, sepia, negative, solarise), use the night mode, self-timer.

The images can be saved either in the phone memory, or in the memory card. The camera isn't quick. To switch on, it needs about 2 seconds; to save an image the device needs a mere 4 seconds.

After the camera is switched on, the whole screen acts as a viewfinder. All main settings stay around the edge of it and don't hide a picture. It is interesting, that during shooting the user interface is arranged vertically, whereas it has only a landscape orientation. The shooting button located in the bottom part of the right edge, as well as the stills prove it. So you have to remember it when taking pictures.

It is strange, but in the video mode, the phone has a standard orientation.

As to the stills, their quality resembles the one in Nokia 8600 Luna, that we have already reviewed. In condition of the faint light, the stills turn to be blind and very noisy. The colour rendering and colour shades are not on the high level. Besides the camera lacks the sufficient dynamic spectrum, that's way you'd better avoid stills in the contrast light. When shooting in the sunlight, the picture quality is acceptable; the stills prove to be average.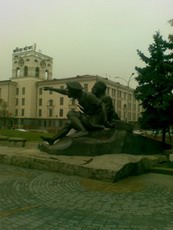 [+] maximize, 1200x1600, JPEG, 276 KB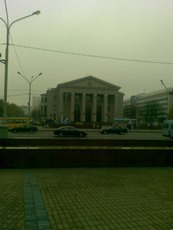 [+] maximize, 1200x1600, JPEG, 248 KB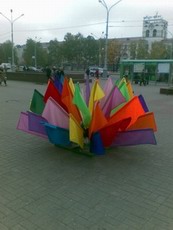 [+] maximize, 1200x1600, JPEG, 266 KB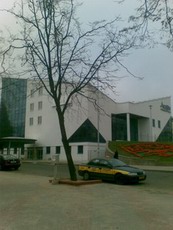 [+] maximize, 1200x1600, JPEG, 345 KB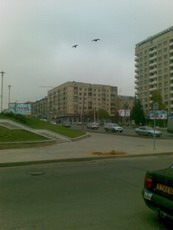 [+] maximize, 1200x1600, JPEG, 257 KB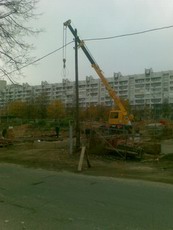 [+] maximize, 1200x1600, JPEG, 292 KB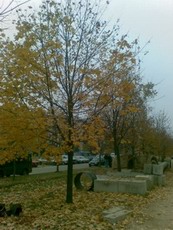 [+] maximize, 1200x1600, JPEG, 427 KB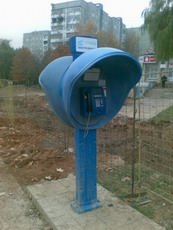 [+] maximize, 1200x1600, JPEG, 320 KB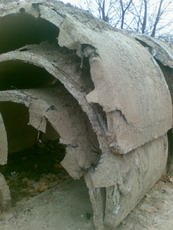 [+] maximize, 1200x1600, JPEG, 342 KB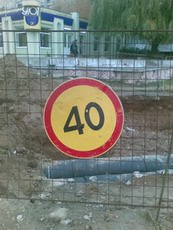 [+] maximize, 1200x1600, JPEG, 369 KB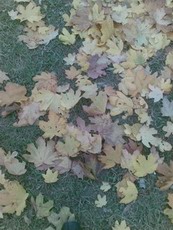 [+] maximize, 1200x1600, JPEG, 395 KB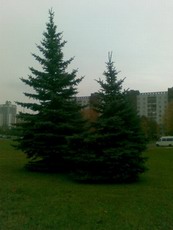 [+] maximize, 1200x1600, JPEG, 248 KB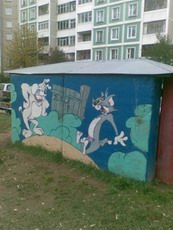 [+] maximize, 1200x1600, JPEG, 348 KB



The video shooting is also available. A clip is recorded in the 3gp format with 128x96pixels or 176x144pixels resolution. The available effects are the same as in the picture editing. The maximum length is unlimited.

Video sample, 3gp, 264 KB >>>

The quality and low-resolution of the clip make it possible to view it only on the phone.

Menu. Inside

The Nokia 7500 Prism is based on the updated software. This time we have to deal with the refreshed Series 40 fifth edition. As you know, Nokia hasn't introduced its fourth edition because of the prejudices against number 4. There are no models with the index starting with 4. Some of the eastern countries believe that number 4 brings misfortune.

But we put the prejudices aside and just mention that the Prism is a Series 40 5th Edition-based device. Before we scrutinize the functional capabilities, we'd like to specify changes the new device comes with. Actually, you have seen nothing special. The user interface itself has remained the same. The same we can say about the functionality itself. Generally speaking the main difference is in the dramatically changed multimedia player and changes in some applications, for example, in the calculator and messages. As to the cardinal improvements, we can speak here about Java JSP-248 support, which is in charge of the standardization different classes of Java on different mobile devices; the included Java API are as follows:




· JSR-82, Bluetooth version 1.1 with OBEX support;;


· Mobile Media API (JSR-135 including the phone key support;


· JSR-172, web-applications and services include Remote Procedure Package;


· JSR-177, Security and Trust Services API with SATSA-CRYPTO allowing to use encryption in apps;


· JSR-234 with 3D sound and music support;


Java MIDP 2.1.


Besides, we'd like to mention the Flash Light 2.1 support.

Now we'd like to look closely at the phone menu and functionality. The aforementioned changes will be specially emphasized.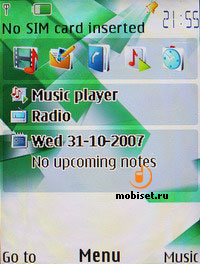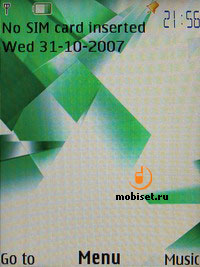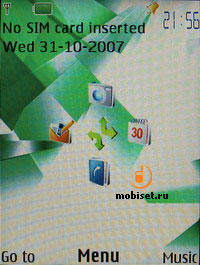 The main screen hasn't changed at all. We can still choose several variants of the information displaying: the shortcut icons of apps with the help of the joystick and very handy Active Standby are both available. Besides, each of the soft-keys can be in charge of some actions, for example – the active menu can be called up with the help of the left soft-button, the multimedia player – with the help of the right one.

The Active Standby mode looks like the prototype of the home screen of a smartphone. That is, the screen is divided into several parts: the upper part is given to the shortcut icons, below you see the radio and player status bars, calendar and notes. Of course, all the elements in Active Standby can be arranged according to your wish.

The upper part of the screen is occupied by the status icons depicting the battery charge and signal receive level, as well as other icons, such us alarm-clock, active EDGE and GPRS and so on.

Series 40 fifth edition depicts in the stand-by mode the number of the missed calls, as well as the photo of the person (of course, if you has it in your phone book).

The menu is accessed after you press the middle of the navi key. It can be viewed in several schemes: list (5 items), grid (12 icons), grid (9 icons) with labels and tabs.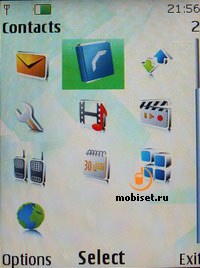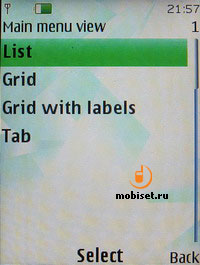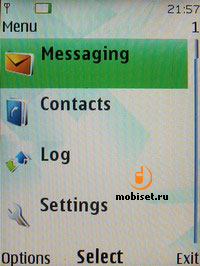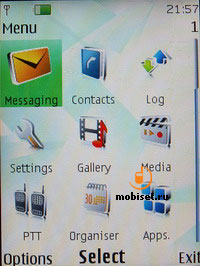 Now let's look closer at each item of the menu.

Messaging

This menu item has always been a strong point of Nokia. Thus we don't have any complains about it, we must say even that it is a pleasure to work with it. As to Nokia 7500, it has all specifications of this platforms, but can boas some changes in comparison with the previous edition. Now when writing SMS and MMS, you see the same interface. Besides the common "to" and "text" fields the manufacturer added a field containing the icons, that informs about the type of the attached content. In this way, depending on what kind of message you have read either simple text message or the one with the attached multimedia file, the phone itself defines the type of the created message. This way turns out to be considered and handy.

Another change is a shortcut to Yahoo! Portal, which is available from other folders as well.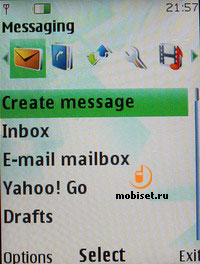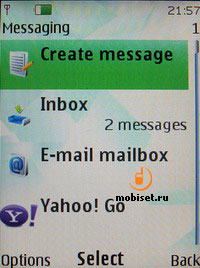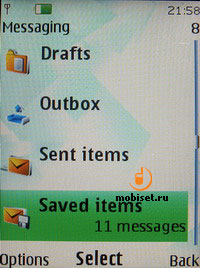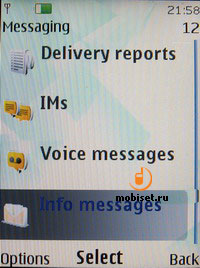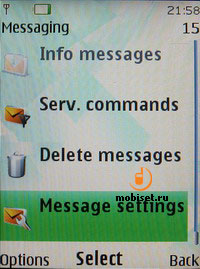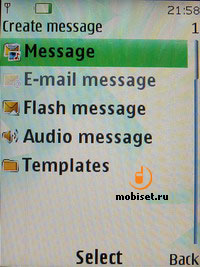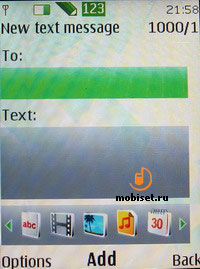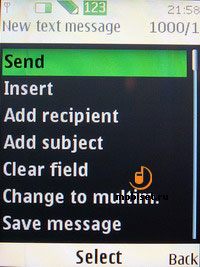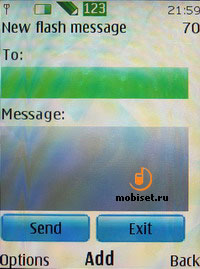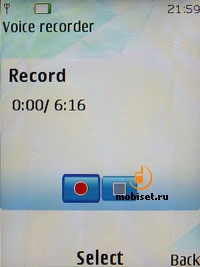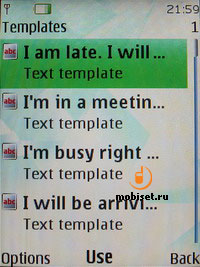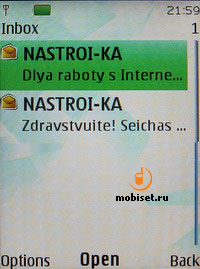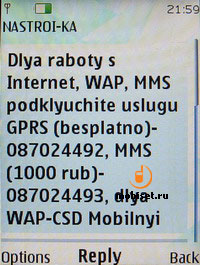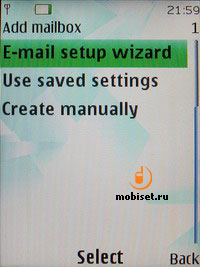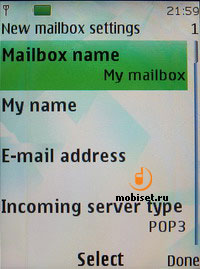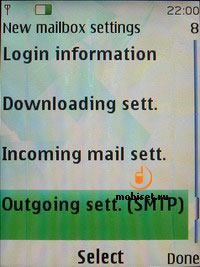 The other things remain the same. We are enabled to create SMS/MMS and voice messages, as well as e-mail messages (the built-in client, performed as a Java application, has many capabilities), save incoming and outgoing messages, receive and save the read and delivery reports etc.

Contacts

As you have already guessed this menu item hides a phone book. Contacts can be displayed both from the SIM-card and phone memory simultaneously. There are several variant of the viewing a contact. The first way makes the user see only a name, to view the phone number and additional information he/she should press the joystick. The second one depicts a name followed by a phone number and a picture, if it is any. You can create up to 1000 contacts in the phone book. Besides the user can add heaps of the additional information about a contact. In general the phone book is highly functional.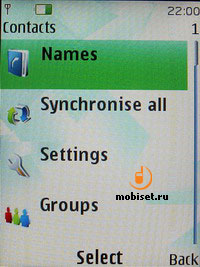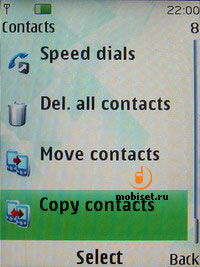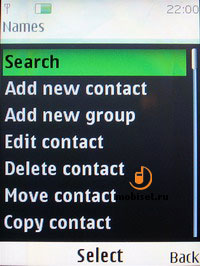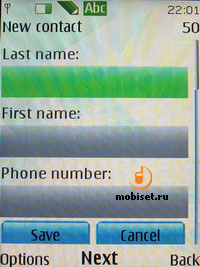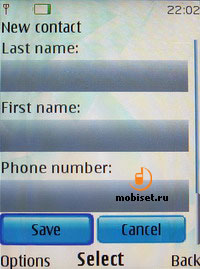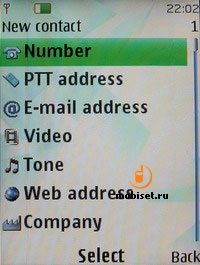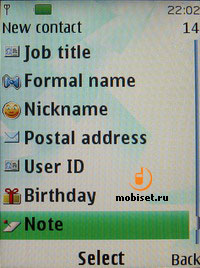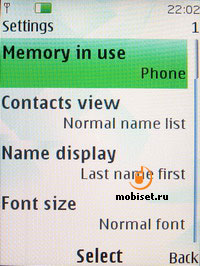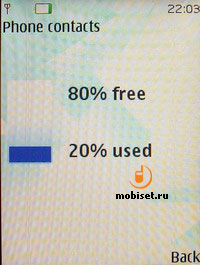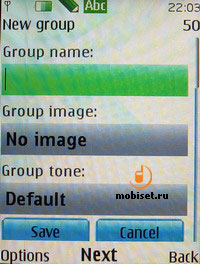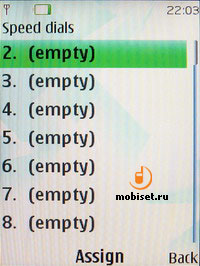 Call Log

This item includes the complete information about the all calls and received/sent data, both SMS and GPRS-connection.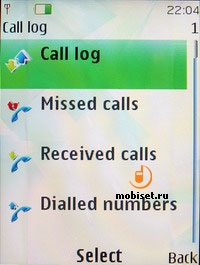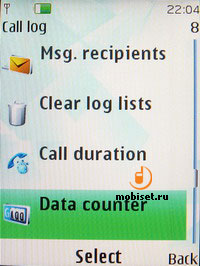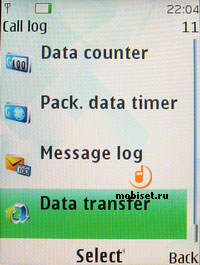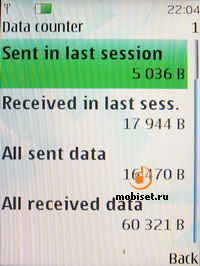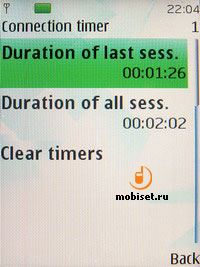 Settings

It clear, that here we find the options allowing to adjust the phone work.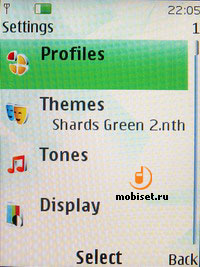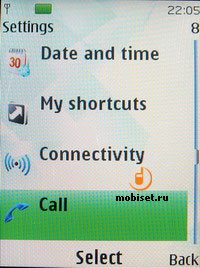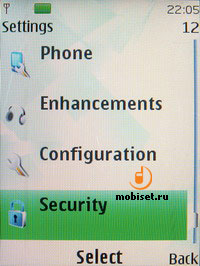 Profiles. The phone comes with 4 general profiles, Flight mode (in this mode the GSM-module is switched off) and 2 My Styles. To each of them you can adjust time, style, ringing tone, ringing volume, incoming call video, message alert tone, keypad tone, application tones. In general the settings of Nokia phones are acknowledged to be the most detailed nowadays.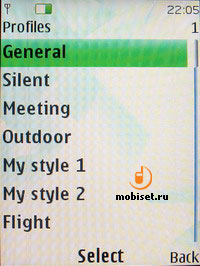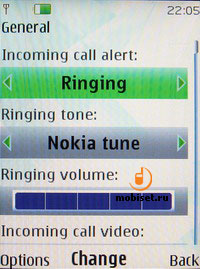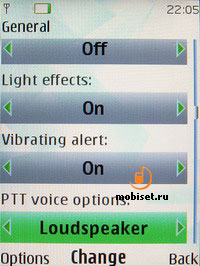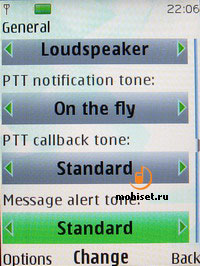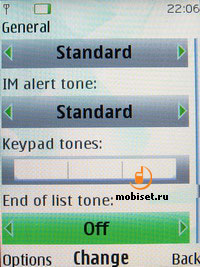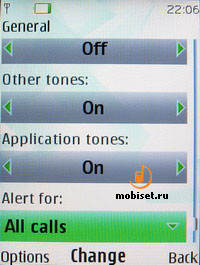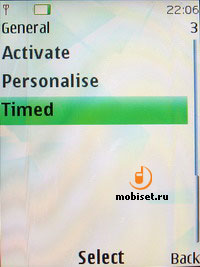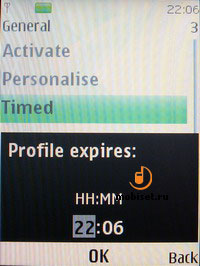 Themes. To have a big variety of themes in the style phone is a mere necessity. In this device we can choose among 12 themes. That is enough to make the work with the phone eye-catching.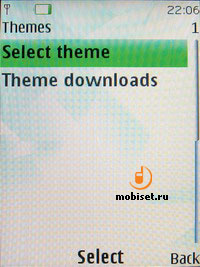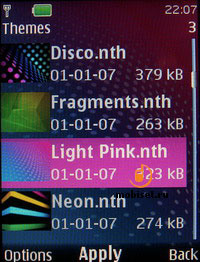 Tone settings. Here you can adjust the sounds of the keypad as to your taste (keypad tone, message tone and so on).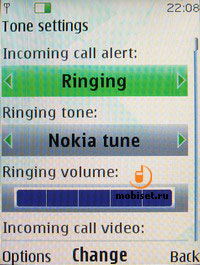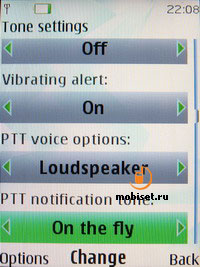 Display settings. This menu item collects all display settings. They are as follows: wallpaper, font colour and size, operation logo (it can be switched on/off), notification details, screen saver. The item lacks the brightness setting.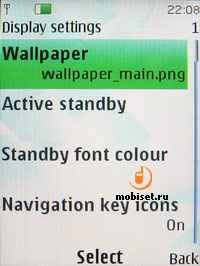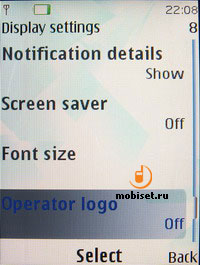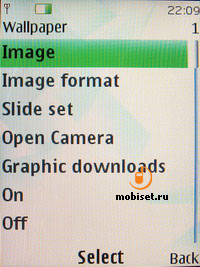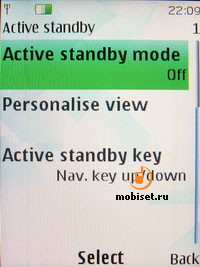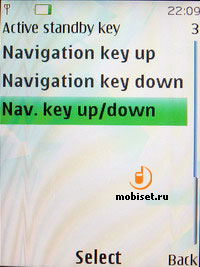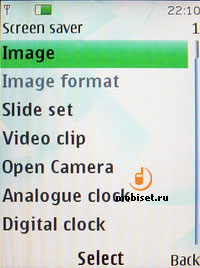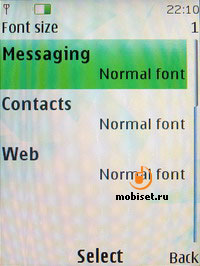 Time and Date. Apart from the time and date format, the phone allows to switch on the auto-update of time.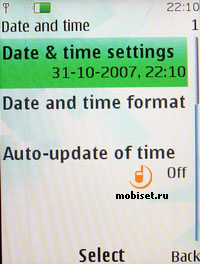 My Shortcuts. To get the most often used functions you should press the joystick and soft-keys.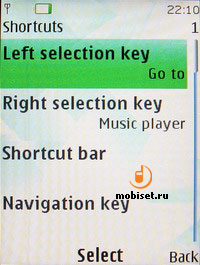 Connectivity. This item is used to adjust Bluetooth, GPRS and PC synchronization with the help of USB cable.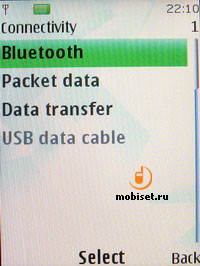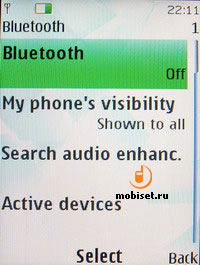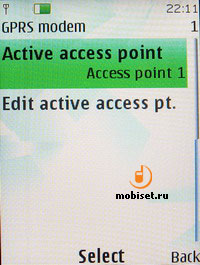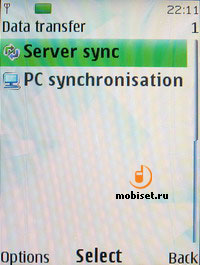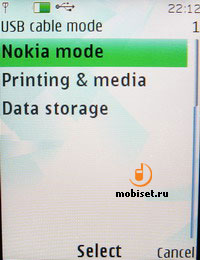 Call settings. The settings are as follows: call divert, anykey answer, automatic redial, speed dialing, call waiting, summary after call etc.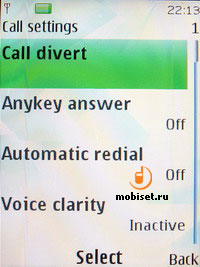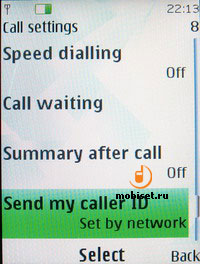 Phone settings. They are language settings, automatic keyguard, security keyguard, welcome note, operation selection, memory status and phone update.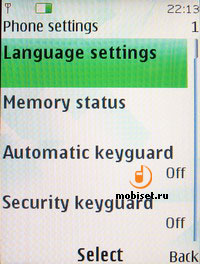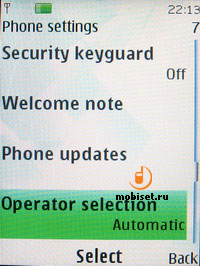 Enhancements. Here you adjust the handset configuration and backlit when the device is charged.

Configuration settings. Default configuration settings, preferred access point.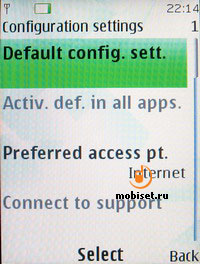 Security settings. They are as follows: PIN-code request, call barring service, closed user groups, access codes ( to change the phone code, PIN-code, call barring code, used codes, certificates).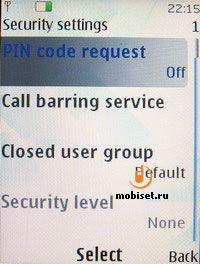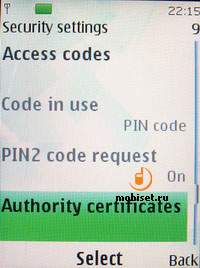 Default settings recovery. When entering the phone code, the settings are substituted for the default one and the memory is also cleared.

Gallery

As to the multimedia application of the phone, it contains everything possible. All files are sorted into several files.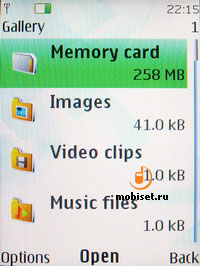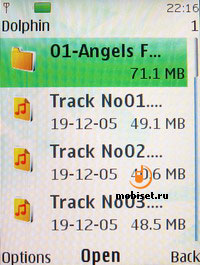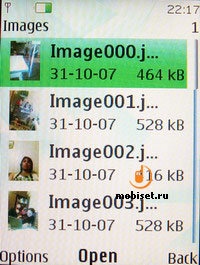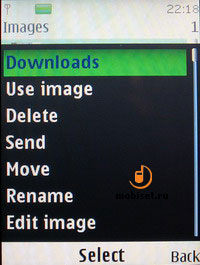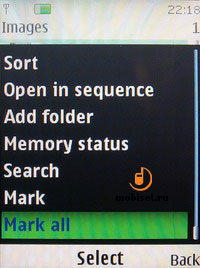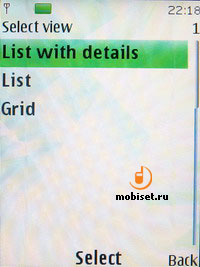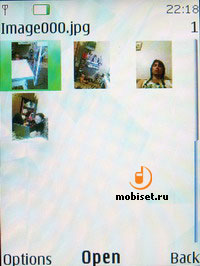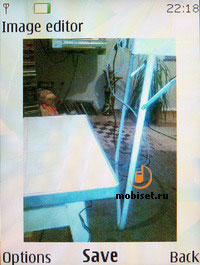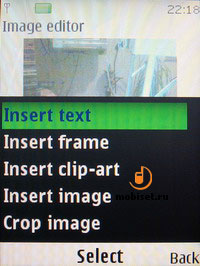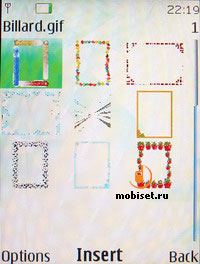 Images. The available operations are as follows: downloads, delete, send, move, rename, editing (insert text, frame, image, crop image), select as wallpaper or screensaver. Besides we can learn image information, change select view (list, list with details, grid), sort images, open them in succession. We are also enabled to add folders, check the memory status, as well as to mark an image or mark them all.

Video clips. All aforementioned features are right to video files, the only difference is that editing is impossible.

Music. It is equal to Video Clips.

Themes. The same operations (delete, move, rename, details, select view, sort, add folders, memory status etc.)

Graphic. This item saves wallpapers, screensavers (in swf-format), cliparts and frames. The wallpapers can't boast great variety.

Ringtones. Here you save the ringtones.

Recordings. The voice records are kept in this folder.

Received data. All received data go in this folder.

Media

Now let's look at the multimedia capabilities of the Prism. Here we get access to camera, radio, voice recorder, as well as music player, which have seen great changes.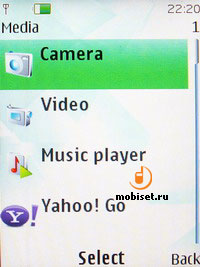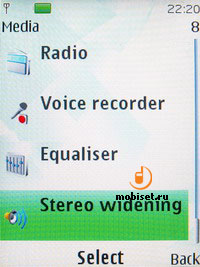 The 7500 player can boast now different themes and new menu structure. Owing to all innovations the player made by Nokia stands on the same level with the trendsetter, namely Walkman phones by Sony Ericsson. This time our guest hides under the name media the music player, video player and radio.

The player looks very bright and colourful due to the variety of very nice music player themes. Each of them informs you about song, album, artist and shows the album cover. The navigation is performed with the help of the navi key.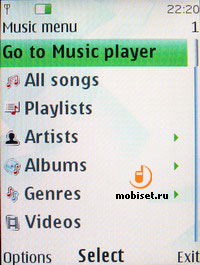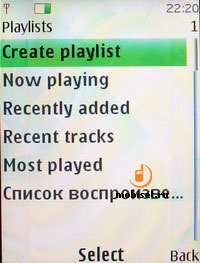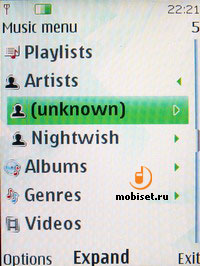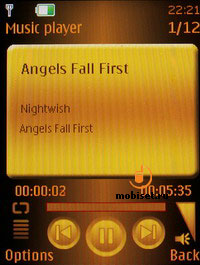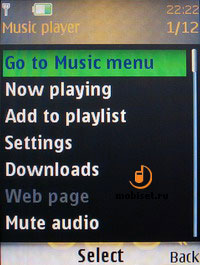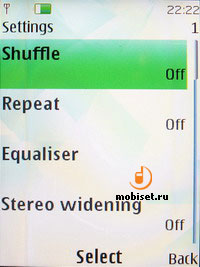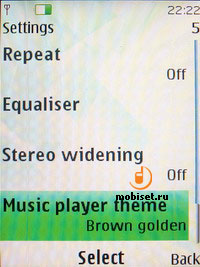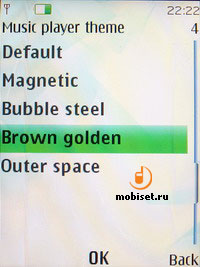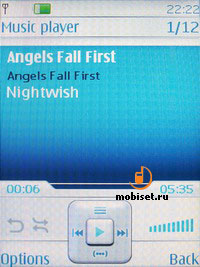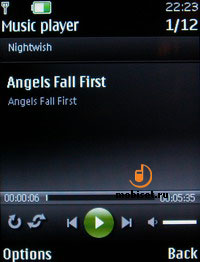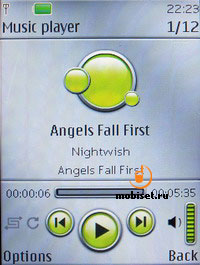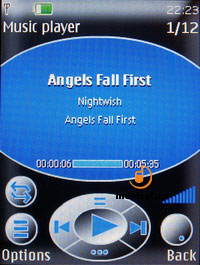 After you start the player, you go to the music library, which can sort out the tracks according to:




All songs – here you see all tracks found during the memory scanning;


Playlists – here you can either create new playlist, or choose the recently added playlist, now playing track, recent track as well as most played tracks;


Artists – you find here all artists from the tags;


Albums – the same as in the folder artists;


Genres – the same;


Videos .


The creating of playlists is possible both in the phone and PC. You can add a track, or choose all albums of the artist from the common list or tracks of the same genre.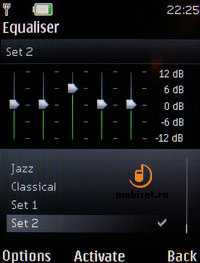 Equalizer settings have the separate item. The fifth edition offers new interface to the equalizer. There are 5 built-in settings (general, classical, jazz, rock, pop), as well as two user sets.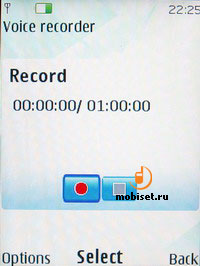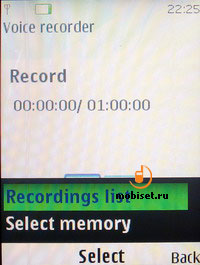 The voice recorder remains unchangeable. We can choose the place to save files. The record duration is limited to one hour, you can record your phone talks.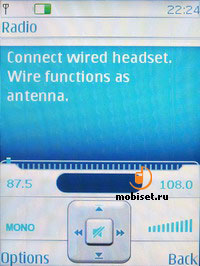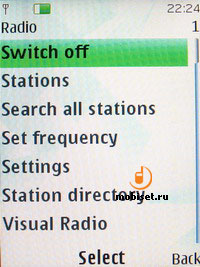 Without headset, the radio doesn't work. You are enabled to save up to 20 stations and give them names. In general, the radio resembles other devices of the company; the only difference is in the user interface.

Organiser

The organaiser contains everything necessary to the time managing of a businessman. In this case Nokia 7500 Prism can boast broad capabilities.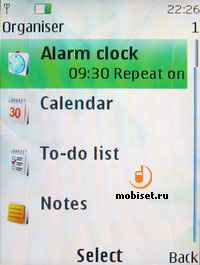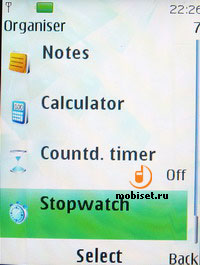 Alarm clock. It can be both single and repeated. You are enabled to adjust alarm tone, repeat days, repeat time.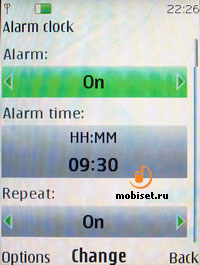 Calendar. It is a standard calendar with day, week, month view. You can add events, make a schedule – the same we've seen in the previous edition.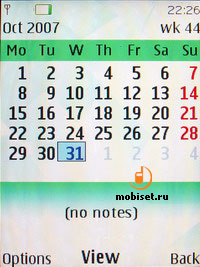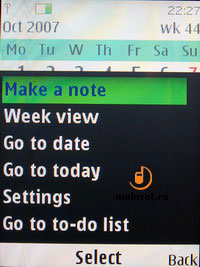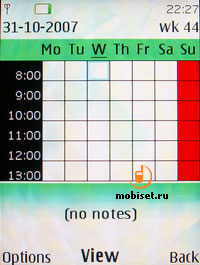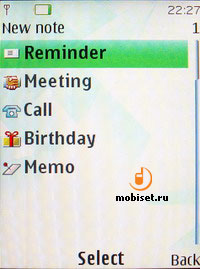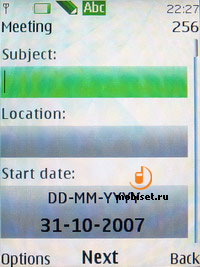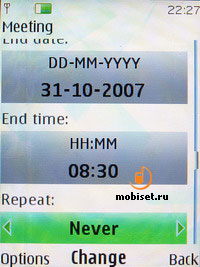 To-do list. This application has nothing peculiar. It is just a common to-do list lists all necessary things have to be done.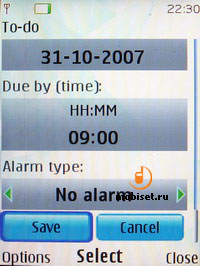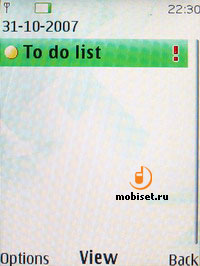 Notes. The short text notes contain up to 3000 symbols.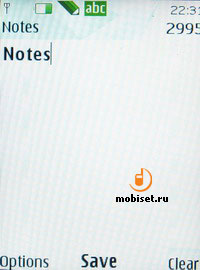 Calculator in the fifth edition has seen great changes. Now it performs even high mathematics, loan calculations as well as bank deposits.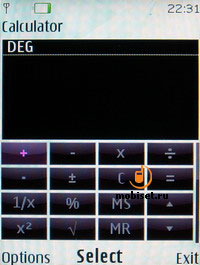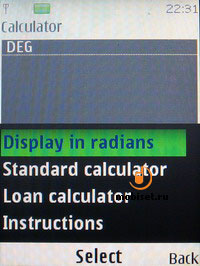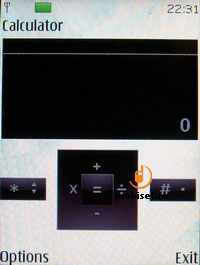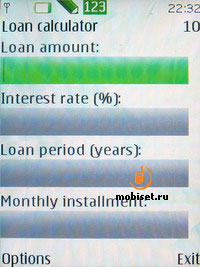 Countdown timer.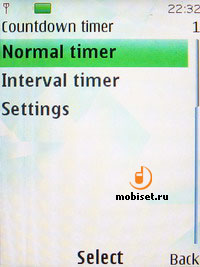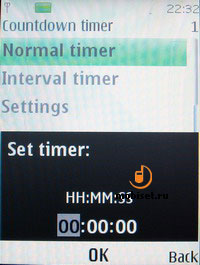 Stopwatch.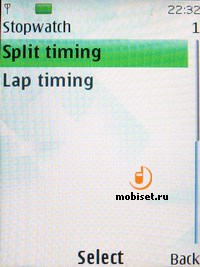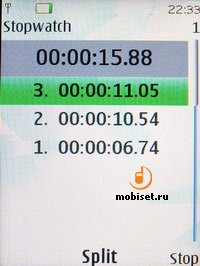 Applications

All Java-games and applications can be found here. Besides, the manufacturer has preinstalled same interesting programs.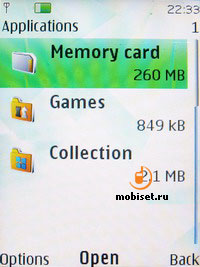 Games. The phone contains the following games, which can boast the variety to anyone taste. They are "City Bloxx", "Music Guess", "Snake III" è «Sudoku».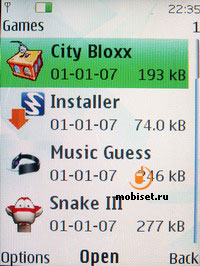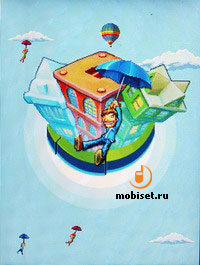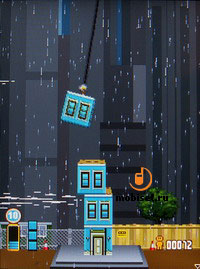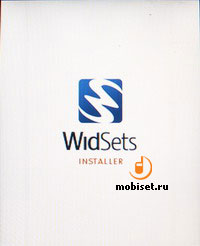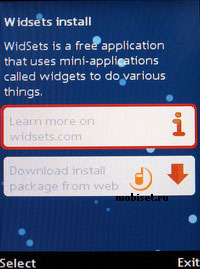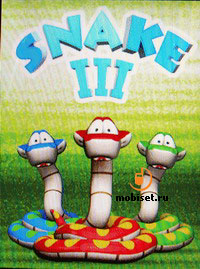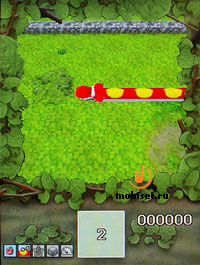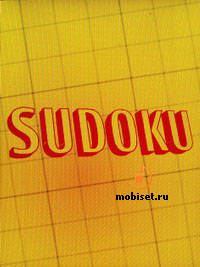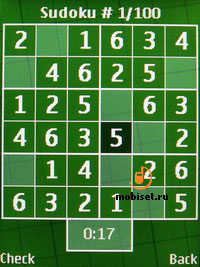 Collection. The menu item hides "up-to-date" application that will be helpful to a businessman. According to the Nokia, they are as follows: range converter, world time, size converter, software loading application. Also you can find here interesting, but rather useless Sensor utility, which finds other Nokia phones with the help of Bluetooth, as well as a fist-rate Internet browser Opera Mini 2.0.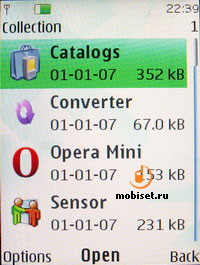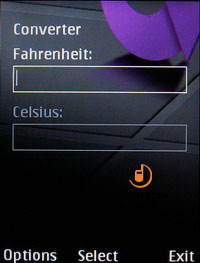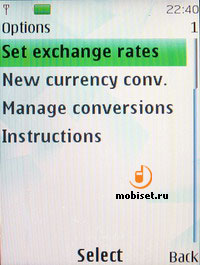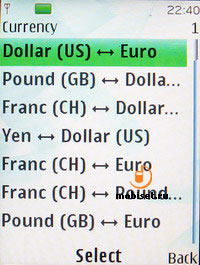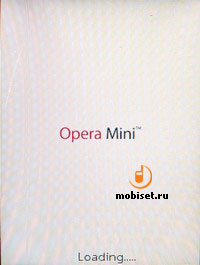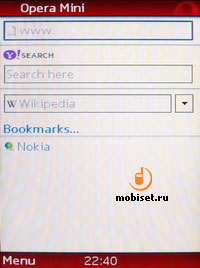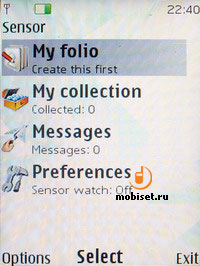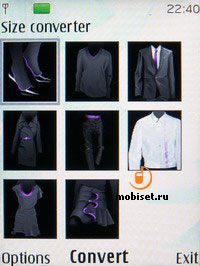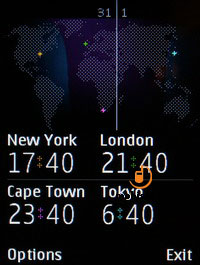 WEB

The last item of our review touches the WAP-browser version 2.0.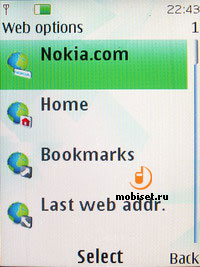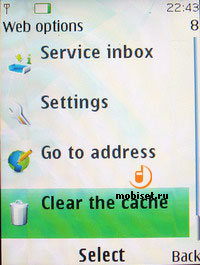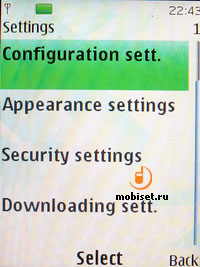 Conclusion

Today we've checked out rather interesting Nokia device. Without doubt it is rather successful handset. The interesting design points it out among other devices and puts it in the rank of the attractive style phones. The high-quality casing and the unique features make it even more attractive. If we scrutinize it more deeply, we see the high functionality of Nokia 7500 Prism based on the flexible and powerful Series 40 5th Edition platform. Furthermore, the hardware of the Prism is beyond complaints, as the perfect display and the memory card slot put Nokia 7500 on the same level with the best business-solutions. Besides, we can't but mention the attractive price, due to which the handset becomes a perfect combination of high-quality and moderate price.


© Written by Andrey Boytsov, Mobiset.ru
Translated by Arina Urban.

Published — 10 January 2008.



Latest articles in section «Reviews»: Review of Nokia E72 – Updating Functions, Review of HTC Touch 2 – Establishing Rules, First Glance at Nokia N900 (Maemo 5) and a Couple of Words About N97 Mini, Review of Samsung S8000 Jet – Cleverer than Genius, Faster than Wind, Review of Sony Ericsson W980i – Style & Music, Review of Nokia N97: First Glance, Review of Nokia 5800 XpressMusic. Part 2, Review of Nokia 5800 XpressMusic – Emotional Listening. Part one, Nokia 5800 XpressMusic Hands-On – First Impressions, Review of Sony Ericsson G700 – Details that Give Impression


User opinions
(opinions: 232)

[11.10.2018 20:57:22] Author: suba suba
mzqRXc Keep up the good piece of work, I read few posts on this internet site and I conceive that your website is really interesting and has sets of good information.


[13.08.2018 1:03:47] Author: suba zupa
lGp6DJ I truly appreciate this article post.Thanks Again. Cool.


[11.05.2018 22:15:54] Author: Judi
uz85vu https://www.genericpharmacydrug.com


[04.02.2018 7:43:16] Author: Ira
weight loss tablets
diet pills that work
natural weight loss supplements
appetite suppressants that work
slimming pills


[29.01.2018 2:55:05] Author: fake view
TjmE3q Woah! I am really loving the template/theme of this blog. It as simple, yet effective.


[27.01.2018 3:17:08] Author: Rosa
best appetite suppressant
weight loss medication
weight loss medication
weight loss drugs prescription
alli weight loss reviews


[08.11.2017 20:33:07] Author: suba buba
4x1rGU If some one wishes expert view about blogging after that


[20.09.2017 13:13:20] Author: tits tits tits
WyuKdw Some genuinely quality posts on this web site , saved to my bookmarks.


[10.07.2017 17:03:07] Author: pron best
OHa4DE This certainly answered my dilemma, thank you!


[09.05.2017 15:11:07] Author: this site
jNqPRO Really appreciate you sharing this post. Really Great.


[01.02.2017 12:52:45] Author: find more
SDMFBh wonderful post, very informative. I wonder why the other specialists of this sector don at notice this. You must continue your writing. I am confident, you have a huge readers a base already!


[31.01.2017 8:44:18] Author: 1
-1'


[19.12.2016 16:49:39] Author: 1
1


[27.11.2016 9:23:51] Author: subanal
Pvt56Y This is a excellent web site, would you be interested in doing an interview regarding just how you created it? If so e-mail me!


[26.11.2016 1:31:01] Author: 1
-1'


[10.10.2016 15:13:03] Author: huba buba
1z5QrW You made some good points there. I did a search on the topic and found most people will approve with your blog.


[03.08.2016 17:41:45] Author: greal lana
NG9Osu The place else may anybody get that type of info in


[06.07.2016 11:29:17] Author: cuck your mom
mwCTLV Very good article. I am going through a few of these issues as well..


[16.05.2016 6:39:40] Author: porn videos
Phznec Integer vehicula pulvinar risus, quis sollicitudin nisl gravida ut


[13.05.2016 22:42:34] Author: porn movies
This is very interesting, You are a very skilled blogger. I have joined your feed and look forward to seeking more of your fantastic post. Also, I have shared your web site in my social networks!


[21.04.2016 8:46:54] Author: 1
1


[05.04.2016 22:44:08] Author: photoeditor
Roq3mN This awesome blog is no doubt entertaining additionally informative. I have chosen helluva handy tips out of this blog. I ad love to visit it over and over again. Thanks a lot!


[19.03.2016 1:23:19] Author: -1'
1


[19.03.2016 1:22:29] Author: 1
-1'


[16.03.2016 18:16:15] Author: 1
1


[16.03.2016 18:15:39] Author: 1
-1'


[14.03.2016 10:09:37] Author: 1
1


[12.03.2016 17:39:59] Author: 1
1


[04.03.2016 18:44:06] Author: 1
1


[04.03.2016 18:43:33] Author: 1
-1'


[02.03.2016 21:52:35] Author: 1
1


[02.03.2016 21:50:44] Author: 1
-1'


[01.03.2016 18:47:27] Author: cocoservice
y0DPDq Really appreciate you sharing this blog post.Really looking forward to read more. Will read on


[29.02.2016 7:44:51] Author: 1
1


[29.02.2016 7:44:44] Author: -1'
1


[29.02.2016 7:44:21] Author: 1
-1'


[24.02.2016 14:58:58] Author: 1
-1'


[23.02.2016 7:18:17] Author: 1
-1'


[23.02.2016 2:32:01] Author: 1
-1'


[21.02.2016 1:59:19] Author: -1'
1


[21.02.2016 1:59:08] Author: 1
-1'


[19.02.2016 10:39:41] Author: -1'
1


[19.02.2016 10:39:15] Author: 1
-1'


[18.02.2016 18:25:00] Author: 1
-1'


[16.02.2016 8:21:00] Author: 1
1


[16.02.2016 8:20:57] Author: -1'
1


[12.02.2016 2:01:04] Author: -1'
1


[11.02.2016 14:32:25] Author: 1
1


[09.02.2016 20:06:40] Author: 1
1


[09.02.2016 20:05:29] Author: 1
-1'


[06.02.2016 13:17:27] Author: 1
1


[06.02.2016 13:16:49] Author: 1
-1'


[04.02.2016 18:39:09] Author: 1
-1'


[04.02.2016 8:29:11] Author: 1
-1'


[01.02.2016 19:10:34] Author: 1
1


[01.02.2016 19:10:01] Author: 1
-1'


[01.02.2016 12:53:05] Author: 1
-1'


[31.01.2016 8:42:31] Author: 1
1


[30.01.2016 18:42:11] Author: fiverr crorkservice
wkAG2Y This unique blog is no doubt entertaining and also informative. I have chosen many helpful advices out of this amazing blog. I ad love to return over and over again. Thanks!


[30.01.2016 14:26:15] Author: -1'
1


[28.01.2016 19:10:17] Author: 1
1


[28.01.2016 19:10:11] Author: -1'
1


[28.01.2016 17:08:58] Author: -1'
1


[26.01.2016 19:04:35] Author: -1'
1


[25.01.2016 15:46:00] Author: 1
-1'


[23.01.2016 12:40:50] Author: 1
1


[23.01.2016 11:47:09] Author: -1'
1


[23.01.2016 11:46:46] Author: 1
-1'


[23.01.2016 4:37:45] Author: -1'
1


[21.01.2016 20:12:42] Author: 1
-1'


[18.01.2016 21:03:53] Author: 1
1


[17.01.2016 17:37:31] Author: 1
1


[17.01.2016 17:37:29] Author: -1'
1


[13.01.2016 18:24:36] Author: -1'
1


[02.01.2016 0:45:53] Author: 1
1


[01.01.2016 13:50:38] Author: BzDTrMZu
cLyGDG


[29.12.2015 4:28:49] Author: -1'
1


[21.12.2015 6:16:58] Author: -1'
1


[18.12.2015 21:50:08] Author: 1
-1'


[17.12.2015 11:49:54] Author: 1
1


[17.12.2015 11:49:49] Author: -1'
1


[16.12.2015 19:20:54] Author: 1
-1'


[16.12.2015 17:55:45] Author: -1'
1


[10.12.2015 0:51:26] Author: 1
1


[10.12.2015 0:51:18] Author: -1'
1


[10.12.2015 0:50:56] Author: 1
-1'


[08.12.2015 20:58:47] Author: 1
1


[06.12.2015 17:46:07] Author: -1'
1


[06.12.2015 17:45:50] Author: 1
-1'


[09.11.2015 23:02:52] Author: crork service
EsdRKc This web site really has all of the info I needed about this subject and didn at know who to ask.


[16.10.2015 21:07:48] Author: crorkservice
I1s6ga I truly appreciate this blog post.Really looking forward to read more. Cool.


[16.10.2015 13:18:37] Author: fiverr seo
ZZWKr2 Very neat post.Thanks Again.


[28.09.2015 8:27:02] Author: backlinks
1jBdxY I'а†ll right away grasp your rss feed as I can not to find your email subscription link or newsletter service. Do you have any? Kindly permit me recognize so that I may subscribe. Thanks.


[03.09.2015 10:31:11] Author: crork backlinks
ho8iwh Thank you ever so for you post.Much thanks again. Really Great.


[04.08.2015 11:44:31] Author: crorkzz
IgJy4a Review my homepage; burn fat while sleeping


[01.07.2015 16:40:23] Author: seo service
inJdTP Thanks a lot for the blog post.Really looking forward to read more. Much obliged.


[31.05.2015 2:37:52] Author: crorkservice
MhnyI8 I'd should check with you here. Which is not one thing I normally do! I enjoy reading a post that will make people think. Additionally, thanks for allowing me to remark!


[05.05.2015 12:13:14] Author: fiverr crork
mWey4o I am often to running a blog and i really appreciate your content. The article has actually peaks my interest. I am going to bookmark your site and keep checking for new information.


[07.03.2015 12:38:05] Author: crork alise
McIwg1 Hello there, You've done an excellent job. I will definitely digg it and personally recommend to my friends. I'm confident they will be benefited from this web site.


[05.02.2015 17:31:01] Author: awesome seo
eZiuUt Hello, i think that i saw you visited my website so i came to ���return the favor���.I am trying to find things to improve my site!I suppose its ok to use some of your ideas!!




Add your opinion
All fields are required:




Print version